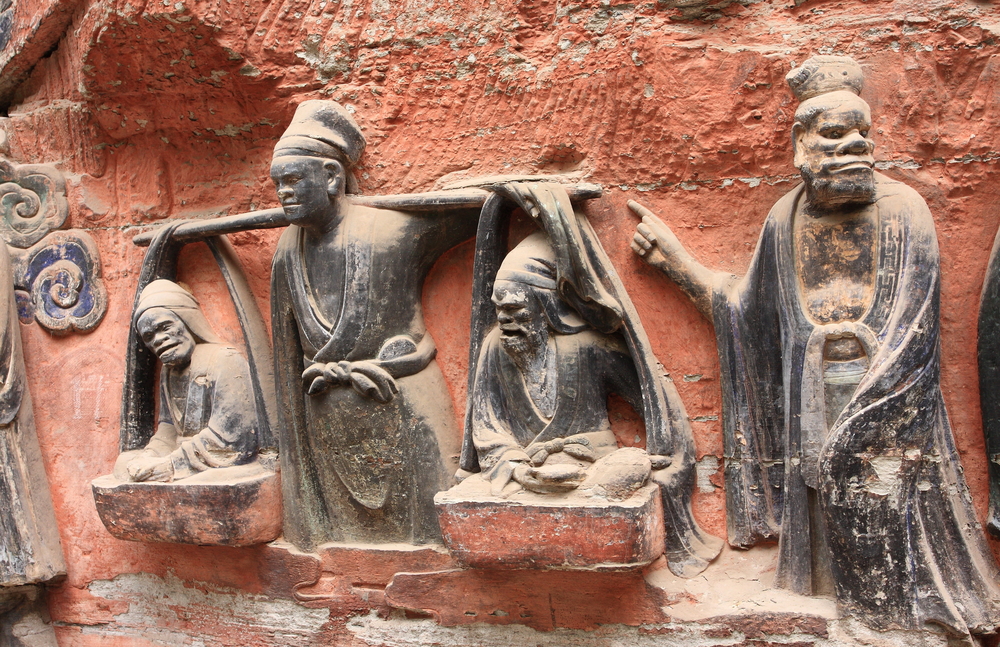 Dazu, is UNESCO World Heritage Site and home to many caves and grottoes in which are thousands of Buddha statues, most dating from between the 9th and the 13th centuries, the Tang and Song Dynasties.
The Dazu Rock Carvings
and statues are scattered over some 70 sites in Chongqing's Dazu County. They area is easily accessible by road from Chongqing ( two hours drive ) or Chengdu ( four hours drive). The statues here are stylistically different from those at Yungang Grottoes and Dunhuang Mogao Caves, both of which were much earlier projects. Dating back to the Tang and Song dynasties, the carvings at Dazu are Chinese in style, whereas earlier caves at Longmen, Dunhuang and Yungang have foreign influences. Revealing Buddhist, Taoist, and Confucian influences, the Dazu Carvings range from small, intimate statues dedicated by pious families to massive reclining Buddhas, requiring hundreds of artisans.
Although many of the statues have deteriorated over the centuries, there are a few that still remain in good condition. Expect to spend good two tours at the site itself.