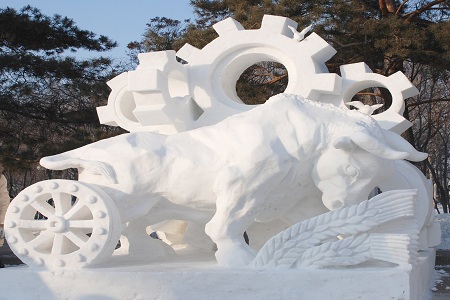 The city of Harbin, formerly colonised by the Russians, lies in the North-Eastern tip of China – at this time of year, frozen at temperatures below 25 degrees Celsius.
But wrapped up in layer upon layer of clothing, thousands of visitors flock here each year to see the spectacular the Ice and Snow Harbin festival, where ice and snow is exquisitely carved into elaborate sculptures.
Ice and Snow World and the Ice Lantern Festival opens every December with a dramatic fireworks display over the crystalized sculptures. On January 5, it's formally open to the public.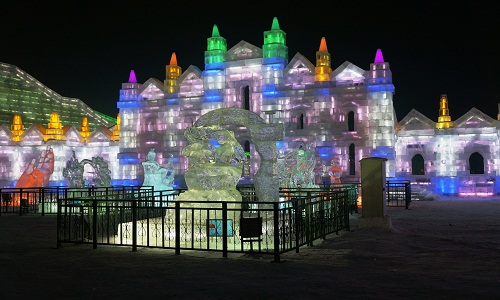 In recent years sculptures have included such diverse subjects as Disney fairy-tale palaces, traditional pagodas, a giant Harbin (own-brand) beer bottle and the face of Mao Zedong. The festival is beautiful during the day with the sun's reflections, but fabulous at night when little lights, frozen inside blocks of ice, are switched on. My favourite were the sculptures which had ice slides – probably intended for children, people of all ages climb up ice steps or ladders, then whizz down them very quickly!
One rather unusual attraction is the Siberian Tiger Park, home to several of these endangered and majestic creatures. Visitors are kept safely in caged vehicles or walkways whilst the Siberian tigers and other wild beasts (including white tigers and ligers) are given live animals to eat at feeding time. The lunch-time feeding slot is not for the faint hearted as a live-lunch of chickens and calves is often on the menu.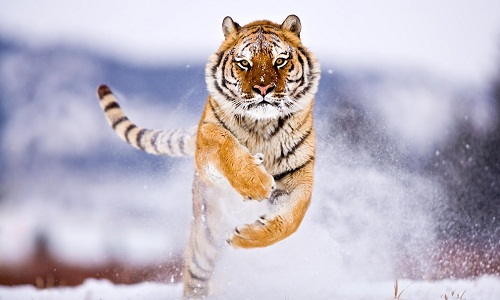 Harbin's Russian past is still evident in places – in the architecture of Central Street (Zhongyang Dajie), with its cobbles and onion-domed buildings, in its leafy boulevards, and reportedly in the drinking habits of the locals! Perhaps the most lovely building in the city (at least among those made of stone and mortar) is St Sophia's Cathedral. This Russian Orthodox cathedral is in the middle of a square not far from the festival, and in the midst of all the festivities provides a feeling of something permanent and ancient.
Tips:
Wear two of everything but make sure the outer layers are not white. With the amount of snow in the city there is a good possibility you won't be seen.
If you are short of any clothes you can buy at the local supermarkets and at very low price.
Wear warm shoes with a good grip
Wrap up you camera as it freezes. Take spare battery with you.
Do sightseeing between 11am and 2 pm ( it's the warmest time of the day)
During visit to the Ice Festival please don't stand close to the sculpture. The ice blocks can fall down, especially if the weather is warmer.
Carry a flask with hot tea
When in the warm room do not touch radiators – they are boiling hot.